Otterlove – Non-toxic Platinum LFGB Silicone Baby Products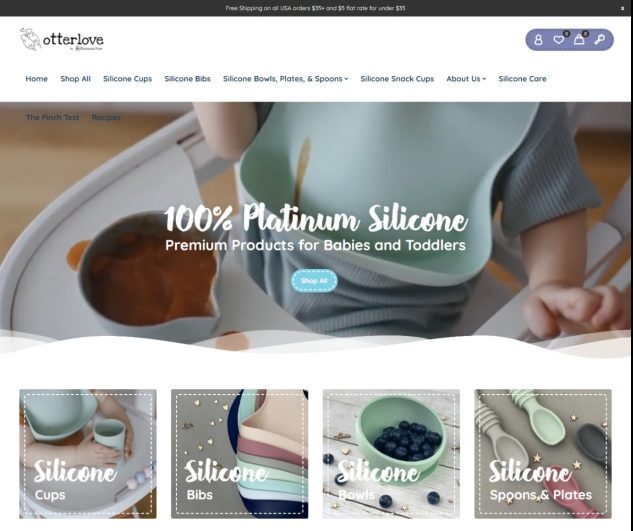 Otterlove was founded by parents passionate about exposing their son to the fewest amount of toxins possible, through eating the healthiest, highest quality organic foods and using the safest baby products. We spent countless hours researching the best baby products available that wouldn't expose our son to toxins. To our dismay, we had a very difficult time finding high-quality baby products that met our strict safety and health standards.
Due to the lack of products available in the marketplace, they started Otterlove with the mission to offer premium quality baby products made with the purest and safest silicone available. Our highly controlled process with platinum curing ensures our exacting standards are met: the cleanest, safest, and purest silicone for you and your family.
***Tip Of The Day
Otterlove baby bibs, cups, spoons, and plates are made using premium Platinum Pure Silicone – BPA free with no fillers – LFGB Standard.