EastEssence.com – Modest Islamic Clothing
EastEssence.com – Modest Islamic Clothing
EastEssence is the online shopping store for best quality modest Islamic clothes for men & women. EastEssence.com is the largest online retailer of Modest Islamic clothing. They are headquartered in USA but ship worldwide to all countries around the globe. Their extensive lineup includes Abayas, Jilbabs, Hijabs, Skirts, Kurtis, DishDasha's and more. EastEssence.com is a venture that has been woven out of a passion to bring Modest clothing at affordable prices to muslim sisters around the globe. At EastEssence they strive to offer products at the lowest possible prices to customers without sacrificing quality.
Affordable Islamic Wear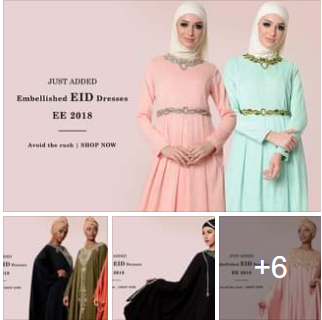 ***Tip of The Day
Working on the principles of a Non profit company, majority of the proceeds are used to support Literacy amongst communities. EastEssence.com provides financial aid to multiple schools in South Asia besides a scholarship program which is offered to student for advanced studies. In future they hope to expand their aid activities to Africa. They promote Modesty and Literacy and continually strive for feedback from clients on how they are doing and how they can improve.