Coravin Wine Preservation System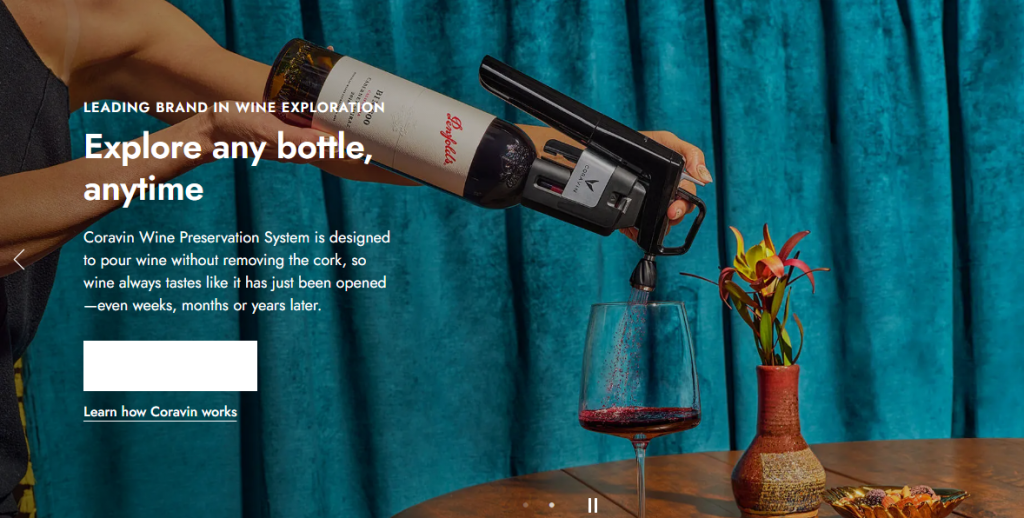 Change the way you experience wine with Coravin. Preserve your wine for weeks or months. Enjoy the glass, savor the bottle. Coravin lets you pour wine without removing the cork. Perfect for Wine Lovers. Enjoy Wine by the Glass. Must-Have for Wine Lovers.
The Coravin Wine System allows you to drink any wine, any time, without ever pulling the cork. Whether you want a glass, a sip, or more, your last glass will taste just as amazing as your very first. Enjoy the glass, preserve the bottle.
Soft Touch Grips – the system's easy-to-squeeze clamp that fits around the bottle neck, ensuring a secure hold and effortless pour.
Load Cell Technology – the capsule-loading chamber creates the perfect amount of force for an airtight seal, ensuring no gas escapes.
Premium Coravin Capsules – contain more than 99.99% pure argon gas to protect the remaining wine from oxidation.
Coravin Wine Needle – specially designed to be gentle on your corks and pour wine both quickly and smoothly.
Join Club Coravin

****Tip of The Day
Join Club Coravin for a discount on all refill capsules and other great perks.Special promos, offers, and events. Watch your email for special offers and flash sales, and Explore the wide, wonderful world of wine, from private virtual tastings to special pre-releases.