The Teething Egg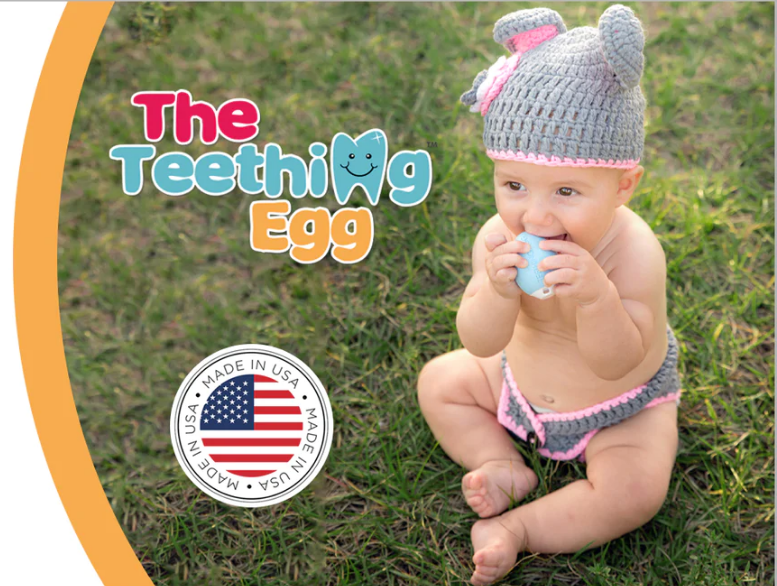 The Teething Egg is a uniquely shaped and designed aid to help relieve teething in infants.
Created by a mother's vision together with expert USA engineers and designers, The Teething Egg is the next generation of teething remedies. Their patented, proven design and shape is the perfect size and weight for little hands and mouths. Teething pain is a thing of the past with all their self soothe teethers for all ages. Quality teethers for all ages and stages of teething. inventors of the Gummee glove.
The teething egg's claim to fame is that the round, smooth surface provides even coverage for both top and bottom gums.
***Tip of The Day
The Teething Egg® is a non-porous, seamless soother made with FDA-approved materials. The teether is also nontoxic, BPA-free, Phthalate-free.
The Teething Egg makes teething and feeding products that make your baby smile! Made in the USA! 90 Day Guarantee.